AUTOMATIC PASSIVE SOLAR TRACKING SYSTEM
The APT-02 Automatic Solar Tracking System can track the sun to an accuracy of 0.15°.
APT-02: $14600 AUD
Available: 6 - 8 weeks

Datasheet

Manual


Ask


Factory


Price List
The APT-02 Automatic Passive Solar Tracker has a Pan & Tilt Gearbox with integrated Single Board Computer and Global Positioning System.
The APT-02 is ideal for Direct Normal Irradiance (DNI) measurement using our DN5-B Pyrheliometer.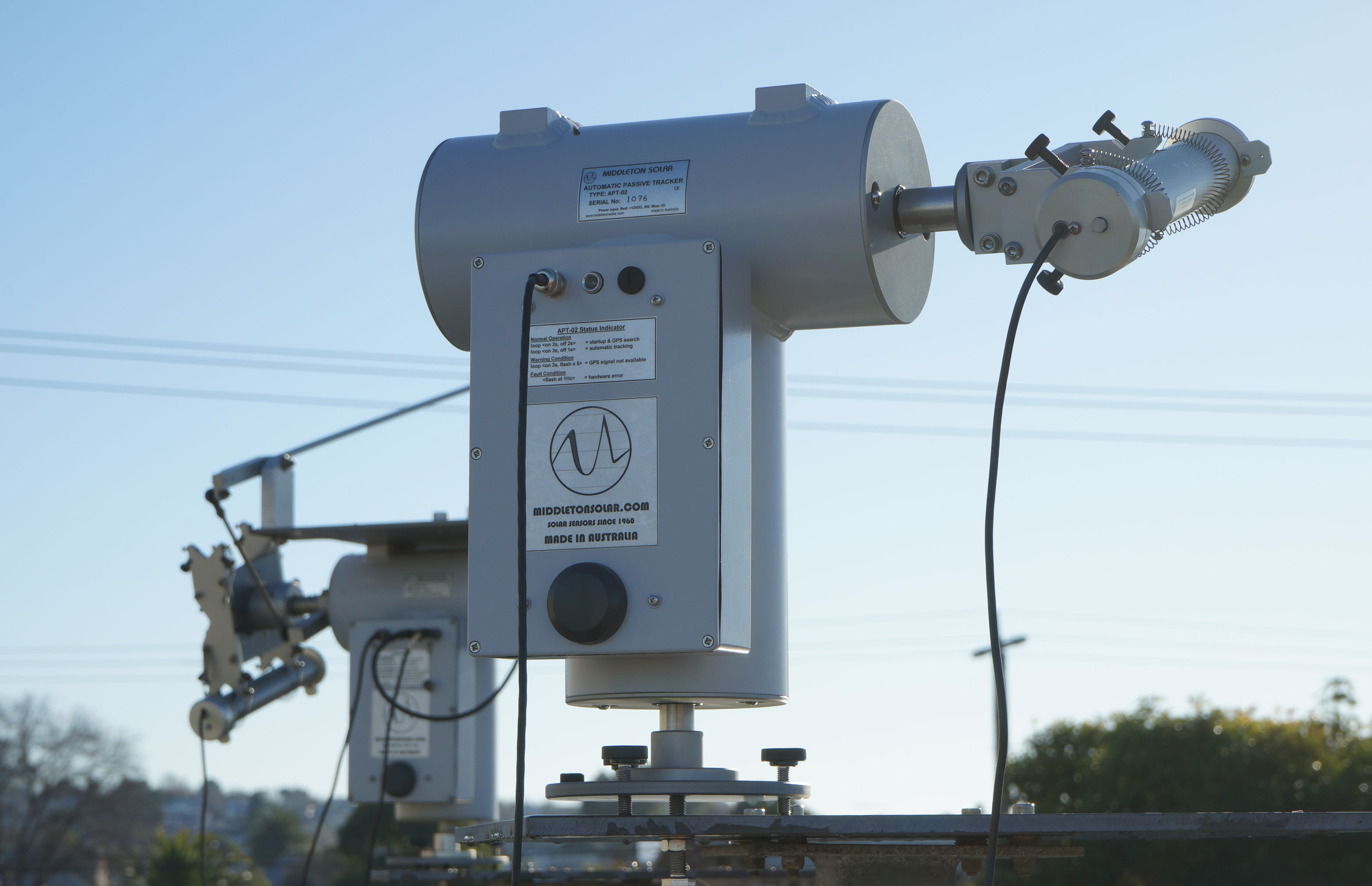 The horizontal axis and the vertical axis are each rotated by a stepper motor that is directly connected to a harmonic gearhead with zero backlash.
The GPS signal is used to automatically configure the Tracker for any geographic location and to provide precise time synchronization.
The Tracker operates on 12VDC, and has low power requirement of less than 10W, making it suitable for solar powered sites.
The image above shows the APT-02 Tracker with the optional LP01 Levelling Plate and available DN5-B Pyrheliometer.