NET PYRRADIOMETER
The Middleton Solar NSR1 and NSR1-E are for measurement of net downward and upward radiation.
NSR1: $3125 AUD
NSR1-E: $3600 AUD
Available: 2-3 weeks

NSR1 App Note NSR1-E Note



Ask


Distributors


Price List
The Middleton Solar NSR1 Net Pyrradiometer measures the net total radiation flux (solar, terrestrial, and atmospheric) downward and upward through a horizontal surface. It is suitable for solar energy studies in agriculture and meteorology. The NSR1 is also available with separate downward and upward outputs, for no additional cost, see Dual output Application Note. The NSR1-E version has an inbuilt signal amplifier. An NSK4 version (with quad outout) is available on request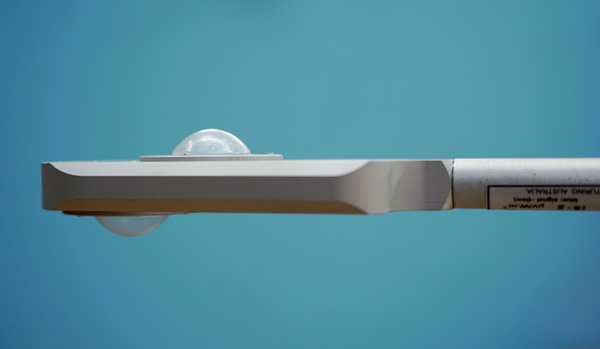 Performance Specification
Response time

11s (95%)

Spectral range

0.3 to 60 μm

Field of view

2 x 180°

Non-linearity

< 3%

Sensitivity (typical)

NSR1: 13 μV/W.m-2
NSR1-E: 1 mV/W.m-2

upwards and downwards sensitivity variation

<3%

shortwave and longwave sensitivity variation

<5%

Temperature dependence

< 3%

MATCHED SHORTWAVE and LONGWAVE SENSITIVITY
Weatherproof and durable.
Matched upward and downward response.

Fully sealed construction for low-maintenance.

Protective polythene domes have minimal selective spectral absorbency.